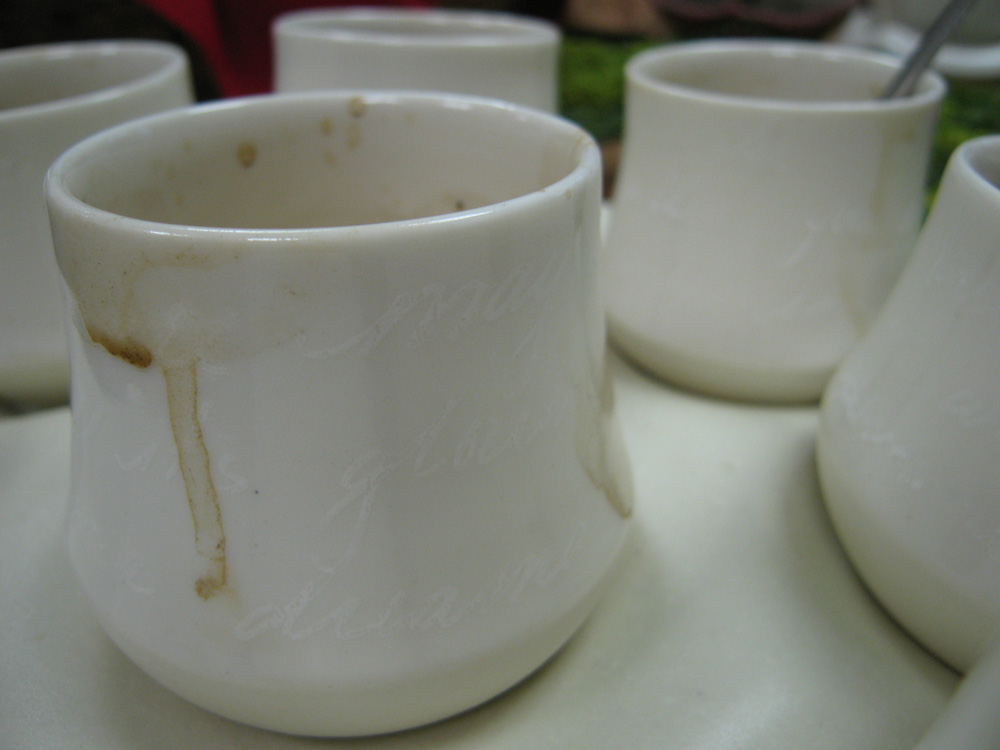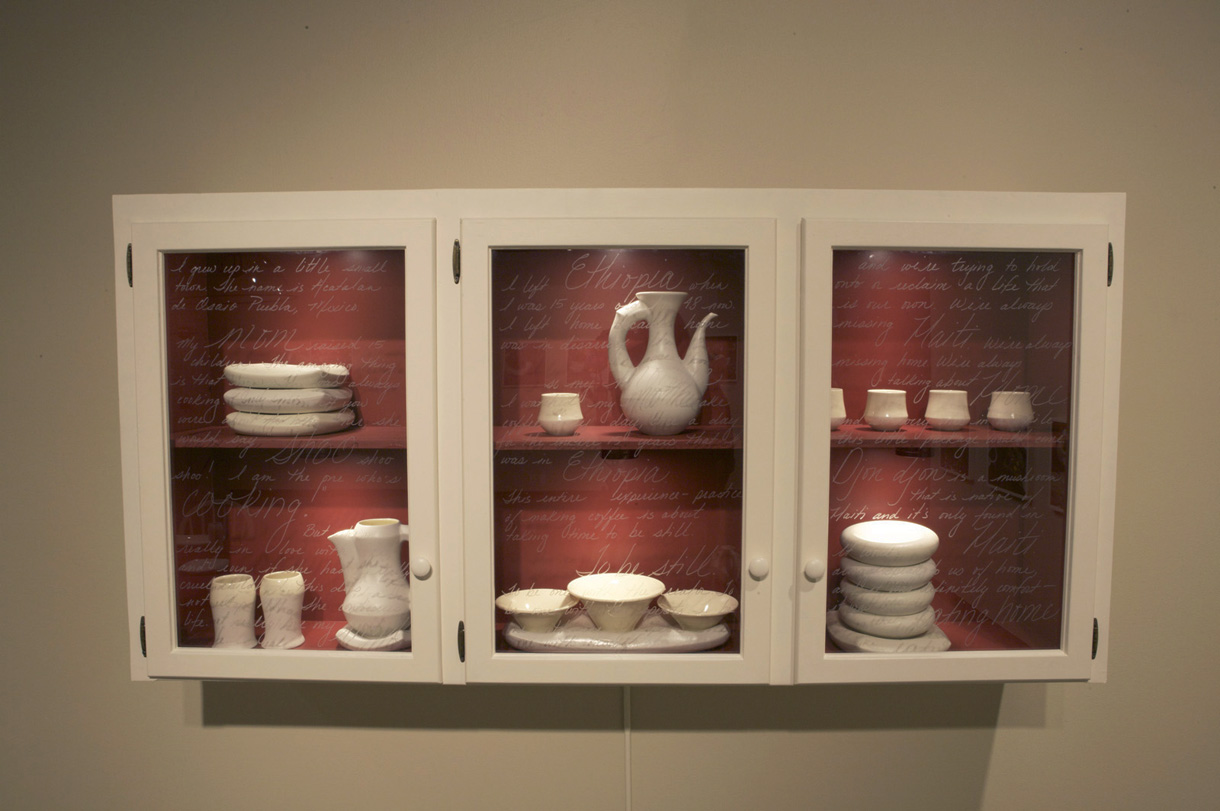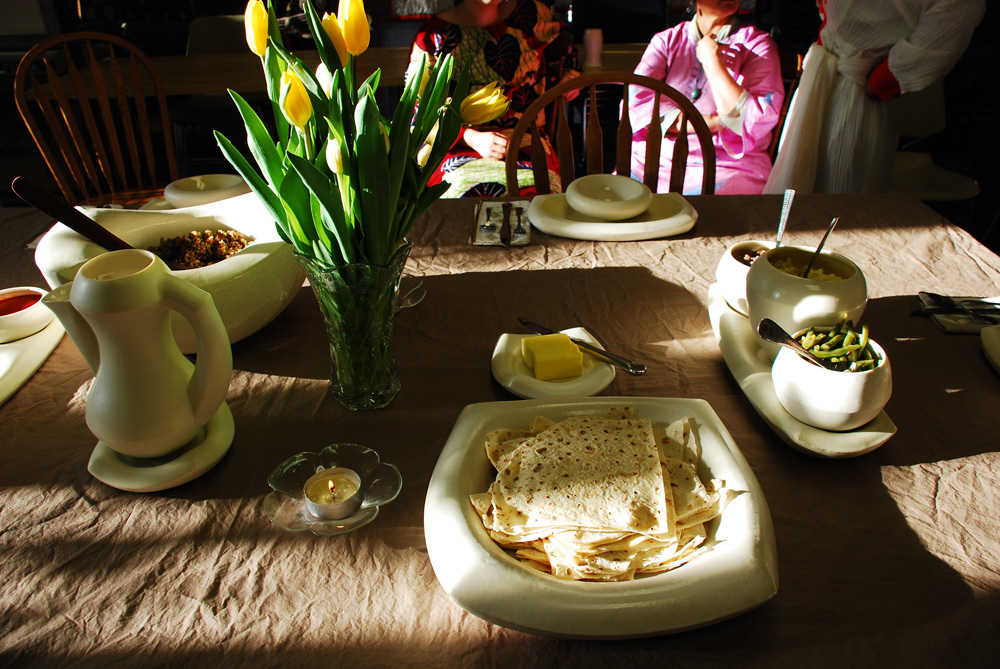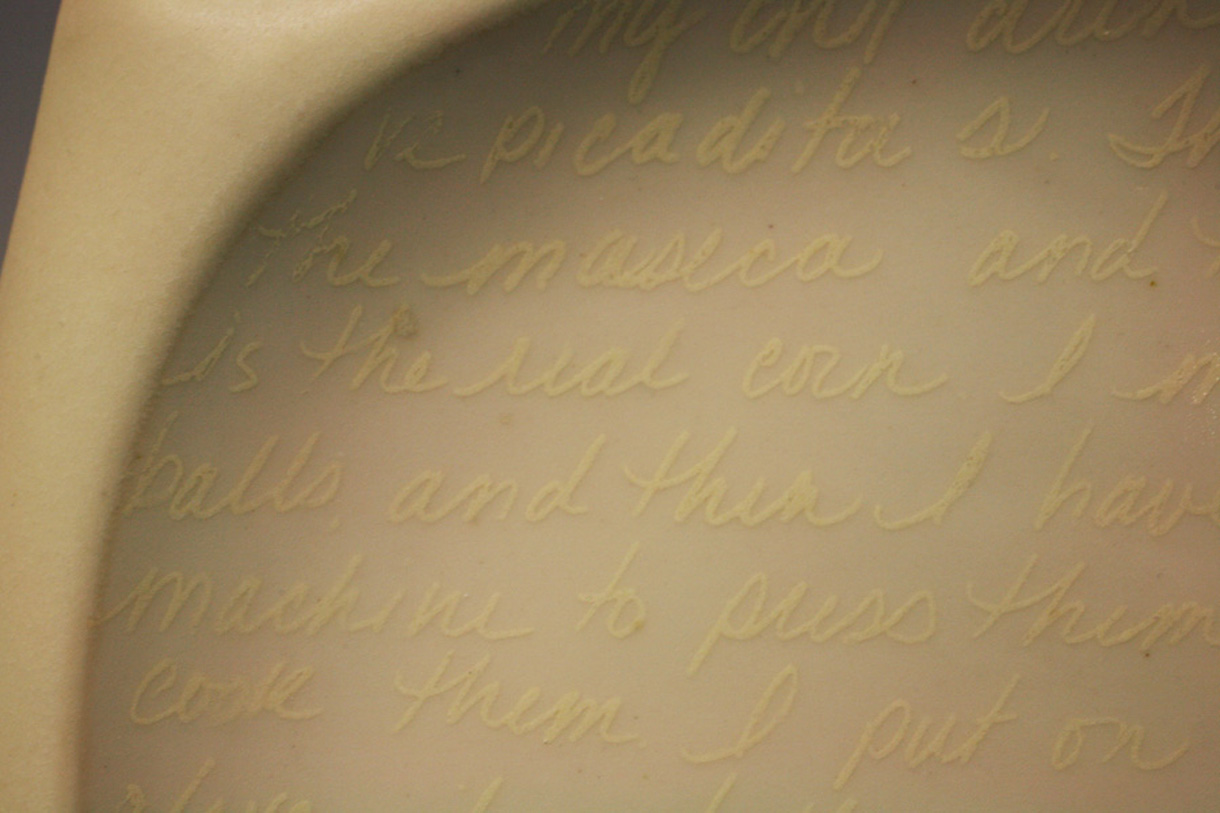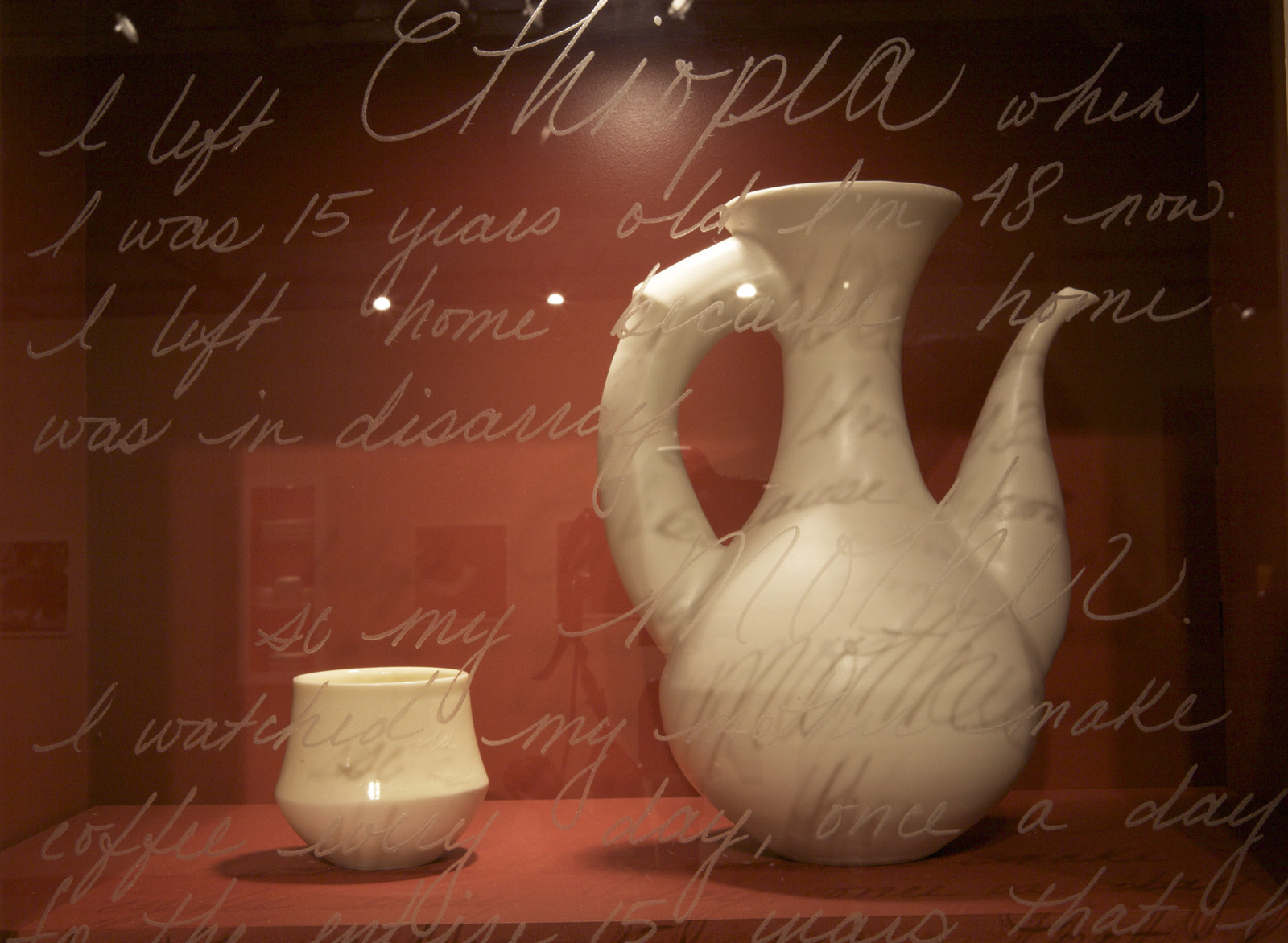 "Making Home" was a project I did in collaboration with the Phillips Powderhorn Cultural Wellness Center in Minneapolis, MN. Through PPCWC, I was able to connect with 3 families who were first generation immigrants who were willing to tell me their stories: Abebech Mimi Girma is from Ethiopia ,Aisha Rosie Reyes-Cruz and her brother and sister are from Mexico, Semerit is from Haiti. In addition to these families, I also interviewed my mom, Patricia Metcalfe, and her parents, Clayton and Lillian Verlo whose families came from Norway. I asked all of them to tell me about a food that brings them comfort, and that also maintains some cultural significance in their lives.
I recorded all of the interviews and then transcribed their words. Based on the meals they described to me, I created porcelain dishes and screen-printed transfer decals of their stories onto the pieces. I also collaborated with composer Joshua Clausen who created an audio collage of the interview content.
We shared a celebratory meal together to honor both the differences of our cultures and also to find commonality in our experiences. At the dinner event, we shared our stories and our foods. The photography of the event was done by photographer Juana Berrio.